Success! Your access to Galactic Soul Family Activation is on it's way to your inbox!
In the meantime, you can access a very powerful membership program and grow your Spiritual Abilities!
Ready to take your spiritual abilities to the next level and beyond?
THE QUANTUM CLUB
monthly membership
to connect you to higher dimensions: live sessions, coaching + channelled activations
You have awakened to the realisation that you are a multidimensional being. You know you are on Earth for a bigger job. You know you have supernatural gifts ready to uncover and a divine potential waiting to be unlocked.                                             
When we awakened to our mission as Starseeds we felt a bit overwhelmed. We knew full well that awakening was just the first step. We were ready to hone our skills and make an impact. But there was nothing available at an accessible price to take our Quantum abilities to the next level.
The question is "how"? What can you do to step into your soul's divine alignment, raise your vibrational frequency and expand your spiritual abilities such as channeling, speaking Light Languages, transmitting and receiving energetic upgrades?
After intensive training with various Races of Galactic Light Beings and witnessing INCREDIBLE BREAKTHROUGHS our methods of working with energy achieved for us personally and for attendees of our workshops, we decided to create a membership programme that we wish we had access to when we first awakened.
The Quantum Club is designed for you to consistently develop your spiritual abilities such as connecting to your Galactic Soul Family as Guides, speaking Light Languages, channeling energy, transmitting and receiving Light Technology.
Every week Aeron and Riya will work with you energetically on a deep level to unlock your divine intuitive gifts and connect deeper than ever before with your Higher Self and Galactic Light Beings such as the Andromedans, the Arcturians, the Lyrans, the Pleiadians and the Sirians.
The Quantum Club is for you if you are:
We will hold weekly practical sessions, including Quantum Immersions where we will be bringing the energies of different Light Beings for you to meet and connect to.

Every month we will also be holding Light Language Activations as well as Channelled Q&A sessions where you'll get to ask the questions directly to the Sirians, the Pleiadians, the Arcturians, the Andromedans, the Lyrans or the Galactic Federation- and you'll get instant answers.
On top of that, you will get access to an Exclusive New Channelled Guided Meditation Every Month as well as a monthly Light Language Activation Session. And a private support group where we will be personally answering questions 5 days / a week.
As a member of the Quantum Club you will:
What is it like being a member of the Quantum Club?
"All of you guys are pure love!!! I feel each and everyone of you with bliss! Thank you so much for these amazing questions, downloads, transmissions and inquiries. This is beyond what I could ever imagine! This Quantum Club is on fire and we are all part of this creation! Power to us loved ones!"
"This session was amazing. I felt the flush from the Pleiadians, especially on my left side, the Sirians built a dome of sacred geometry light codes and I felt the Lyran activation in my third eye, my retinas, my ears, my throat and my heart!"
"One of the many things that I appreciate from you and Riya is the closeness and the intimate personal relationship you give all your clients. So many spiritual teachers out with many pre recorded video and you can't get answer when you have questions. I am glad and blessed to have found you!"
What's included in my membership? ACCESS TO A VAULT OF 20+SESSIONS
CONNECT TO LIGHT BEINGS AND RECEIVE ENERGETIC UPGRADES
GET YOUR QUESTIONS ANSWERED
ACTIVATE YOUR LIGHT LANGUAGES
PRACTICE YOUR QUANTUM SKILLS
TAKE PART IN GUIDED ACTIVATIONS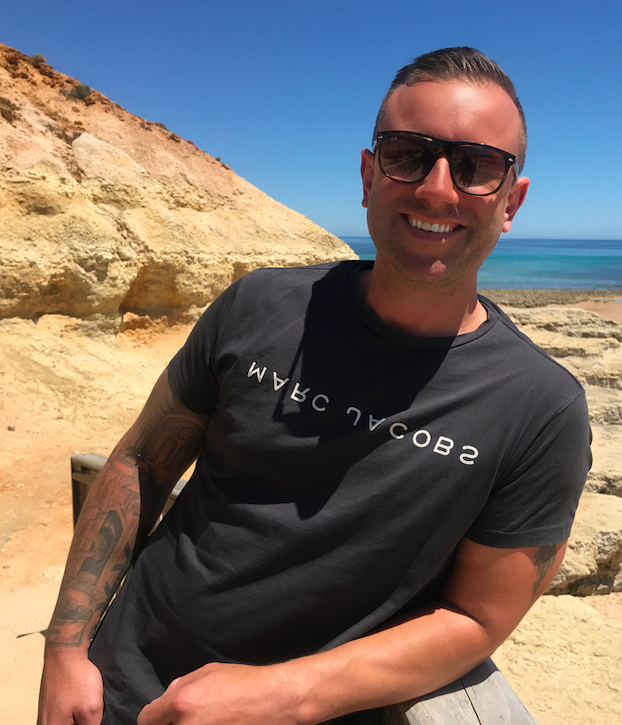 Spiritual Guide & Multidimensional Psychic
Aeron Lazar is a powerful energy worker, a Starseed and a spiritual teacher with full-blown interdimensional psychic gifts.
He is passionate about helping people from all walks of life unlock their divine potential, access higher realms of consciousness, discover their planetary mission and effortlessly attract their soul's true desires.
Starseed & Light Language Activator
Riya channels multiple Light Languages of Galactic Light Beings such as the Andromedans, the Arcturians, the Lyrans, the Sirians and the Pleiadian. She also knows the forgotten Languages of Earth's oldest civilizations of Lemuria and Atlantis. 

Over the course of many classes and activations she has helped countless people activate and identify the origins of their Light Language, step into their soul alignment and find their unique expression. She would love to do the same for you.