Are you ready to shift you into your highest state of flow with ease?
ACTIVATE TOTAL ABUNDANCE IN EVERY AREA OF YOUR LIFE What would your day look like if abundance was easy?
If instead of pushing, hustling and grinding yourself down, you could just effortlessly shift into a state of flow and attract the life of your dreams, as if by magic?
You may be thinking: could it really be that easy? Does magic even exist?
Let me tell you, Galactic Consciousness Technology is the closest thing to magic you will ever experience!
That's right! When you allow Galactic Frequencies and Codes to work with your energy field, you will experience powerful shifts in your reality almost immediately!
When you receive GALACTIC CONSCIOUSNESS TECHNOLOGY CODES, they will instantly start working deeply within your energy field, on every dimension of your being.
You will experience profound breakthroughs in every area of your life with these advanced Galactic tools and energetic upgrades!
These are the exact codes we activated in our own energy field to step into our divine purpose, manifest the life of our dreams and live in the highest state of flow, abundance, health and happiness!
We are now sharing them with you, so you can unlock your divine potential and step into the life of your dreams!
HOW CAN CONSCIOUSNESS TECHNOLOGY
HELP YOU?
Galactic consciousnesss technology and energetic codes can help you rewire your perception and attitude in every area of your life and help clear your blocks. Sometimes we can get in our own way, sabotage our happiness as our subconscious programmes run against our goals and desires.
The codes will re-align your wavelength and your energy field. It is like getting a re-map done on your car – it's fine tuning your frequency. It is like reprogramming your central processing unit on an energetic level.
What you will experience in the days and sometimes weeks after receiving an upgrade is that your perceptions and your thought processes begin to change as do your actions. The new energy that you resonate out into the field begins to draw in a new reality for you in that area and things physically begin to change in your reality. Some of the changes can be subtle whilst others can be true breakthroughs.
WHAT IT'S LIKE TO WORK WITH AERON AND RIYA?
"Thank you so much for this wonderful and very strong experience, I could feel the energy working on a strong level, and I could feel the Lyrans presence. So a big thank you from my heart to you Riya and the wonderful Lyrans."
"The codes had a big effect on me right away, especially the Lyran one. Went really deep on that one, and could hardly drive home afterwards!"
"The Atlanteans opened my stuck emotions and the Acturians have been helping me through releasing grief as well, it's been amazing. Doors have opened to specific support and I got my first paying client."
There is a vast number of energetic codes and they can help you in every area of your life!
Abundance Activation Package Arcturian Codes of Divine Love!
As we move through our day to day, we can accumulate a lot of blocks around our self-worth. This results in feeling unworthy or undeserving of love on a deep, subconscious level. Often, this is the cause of our problems with building relationships and giving and receiving love. These energetic codes override those programmes within your energy field to open up a new chapter. Arcturian Codes of Financial Abundance!
This set of codes rewires your perception and attitude towards money. It will help clear your blocks to financial abundance. It will assist you in getting to know your worth and your value and having the ability to charge for your worth. Additionally, it will rewire your field in a way where people you work for, your clients, colleagues, bosses will also perceive your value, love your work or your business and feel appreciative for your input. Arcturian Codes of Inner Healing!
This set of codes assists with clearing any deep-rooted unpleasant emotions and trauma that might still reside in our energetic field. Say goodbye to all these subconscious blocks once and for all. Arcturian Codes of Synchronicity
This potent activation rewires your personal energy field to unfold a 3D reality of unmistakable synchronicities. These will lead to incredible outcomes where there are the right people, opportunities and decisions coming in with divine timing. You will effortlessly step into your Divine Quantum Flow, which is a feeling like the Universe is constantly working with you and not against you.
This powerful code package also includes
Choose the best option for you:
Abundance Activation Package
Arcturian Codes of Divine Love

Arcturian Codes of Inner Healing

Arcturian Codes of Financial Abundance

Arcturian Codes of Synchronicity

Pre and Post-Activation Instructions

Bonus: New Earth Manifestation Immersion
Alive, Aligned & Abundant Megapackage
Arcturian Codes of Divine Love

Arcturian Codes of Inner Healing

Arcturian Codes of Financial Abundance

Arcturian Codes of Synchronicity

Pre and Post-Activation Instructions

Bonus: New Earth Manifestation Immersion

Arcturian Codes of Creativity

Lyran "Elevate" Wings Activation

Unique Expression Activation

Pleiadian Light Quotient Increase

Sirian Protective Shielding

BONUS 1: Guided Manifestation Immersion

BONUS 2: Your Soul's Essence Activation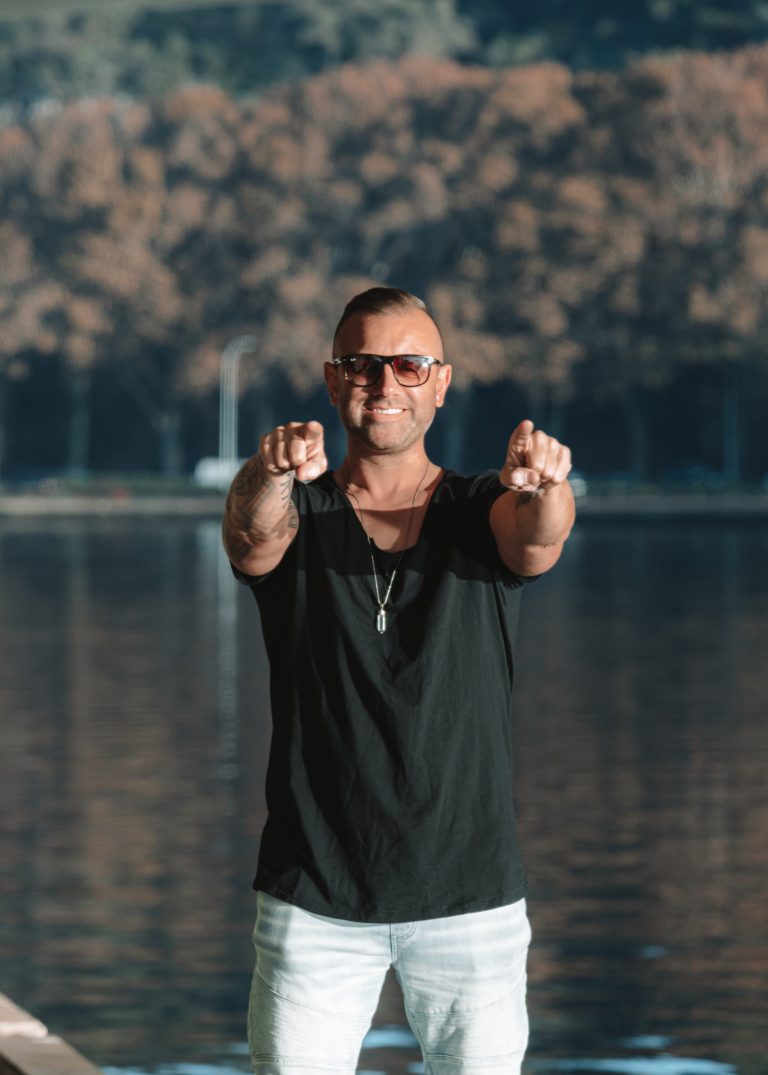 Energy worker & channel to Galactic Light Beings
Aeron Lazar is an Akashic Records Expert, an energy worker and a channel to Galactic Light Beings such as the Arcturian Council of Elders, the Pleiadians, the Sirians, and many more.
As a spiritual teacher with full-blown psychic gifts, Aeron Lazar channels both messages from high dimensional Beings and utilises their energies to help his clients. Aeron downloads specific upgrades, or so-called "codes" from the collective consciousness of the Arcturians and other Star Races. These frequencies work deep inside a person's energy field, beyond the conscious and subconsious mind to upgrade very facet of a person's life.
Aeron also works closely in the Akashic Realm, using the profound knowledge of the Akashic Records to help his clients clear trauma and karma and accelerate their ascension pathway.
Spiritual Activator & Light Language Expert
Riya Loveguard, known as Riya, is an energy worker whose mission on Earth is to activate supernatural abilities in Starseeds, Earthseeds, Lightworkers, Healers, Creatives and Conscious Entrepreneurs.
Riya is a global leading expert on cutting-edge Sound Technology called the Language of Light.  Riya uses a wide repertoire of various Galactic and Terrestrial Languages including Arcturian, Lemurian, Sirian, Pleiadian and numerous other frequencies with great precision.
Riya's transmissions are tailor made and act as a catalyst in specific areas of her clients lives: bet it relationships, finances, business, creativity or health.