Ready to take your spiritual abilities to the next level and beyond?
THE QUANTUM CLUB
monthly membership
to connect you to higher dimensions: weekly live sessions, coaching + channelled activations
You have awakened to the realisation that you are a multidimensional being. You know you are on Earth for a bigger job. You know you have supernatural gifts ready to uncover and a divine potential waiting to be unlocked.   
The question is "how"?

What can you do to step into your soul's divine alignment, raise your vibrational frequency and expand your spiritual abilities such as channeling, speaking Light Languages, transmitting and receiving energetic upgrades?                                        
When we awakened to our mission as Starseeds, we felt a bit overwhelmed. We knew full well that awakening was just the first step. We were ready to hone our skills and make an impact. But there was nothing available at an accessible price to take our Quantum abilities to the next level.
After intensive training with various Races of Galactic Light Beings and witnessing INCREDIBLE BREAKTHROUGHS our methods of working with energy achieved for us personally and for attendees of our workshops, we decided to create a membership programme that we wish we had access to when we first awakened.
Welcome to your rebirth, the opening of your brand new eyes! The Starseed and/or Earthseed Soul in you is waking up from a long sleep. But this is just the beginning…
Now that you've done your part in taking the first few steps to consciousness expansion, and reverting back to your soul's essence, let's discover new terrains together and activate the part of you that was called to incarnate on this Earth.
The brave, conscientious Starseed and/or Earthseed in you, who bears their unique set of mission codes and ancient wisdom to help the planet ascend to a higher plane of consciousness.
The Quantum Club is designed for you to consistently develop your spiritual abilities such as connecting to your Galactic Soul Family as Guides, speaking Light Languages, channelling energy, transmitting and receiving Light Technology.
Every week Aeron and Riya will work with you energetically on a deep level to unlock your divine intuitive gifts and connect stronger than ever before with your Higher Self and Galactic Light Beings such as the Andromedans, the Arcturians, the Lyrans, the Pleiadians, the Sirians, the Blue Avians, the Lemurians, the Atlanteans, and others.
The Quantum Club is for you if you are:
We hold weekly practical sessions, including Quantum Immersions where we bring the energies of different Light Beings for you to meet and connect to.
You will also participate in Light Language Activations as well as Channelled Q&A sessions where you'll get to ask the questions directly to Beings of Light such as the Sirians, the Pleiadians, the Arcturians, the Andromedans, the Lyrans or the Galactic Federation – and you'll get instant answers.
On top of that, you will get instant access to a vault of 60+ archive sessions and join a private support group where we will be personally answering your questions!
As a member of the Quantum Club you will:
What's included in my membership?
ACCESS TO A VAULT OF 60+SESSIONS
MEET LIGHT BEINGS
& RECEIVE ENERGETIC UPGRADES
RECEIVE ADVANCED COACHING
(THE JEDI SCHOOL)
MONEY, BUSINESS & ABUNDANCE
VISIT THE AKASHIC RECORDS
ACTIVATE YOUR LIGHT LANGUAGES
PRACTICE YOUR QUANTUM SKILLS
TAKE PART IN GUIDED ACTIVATIONS
Exclusive BONUS: Workshop Recording
Starseeds & Earthseeds: The Initiation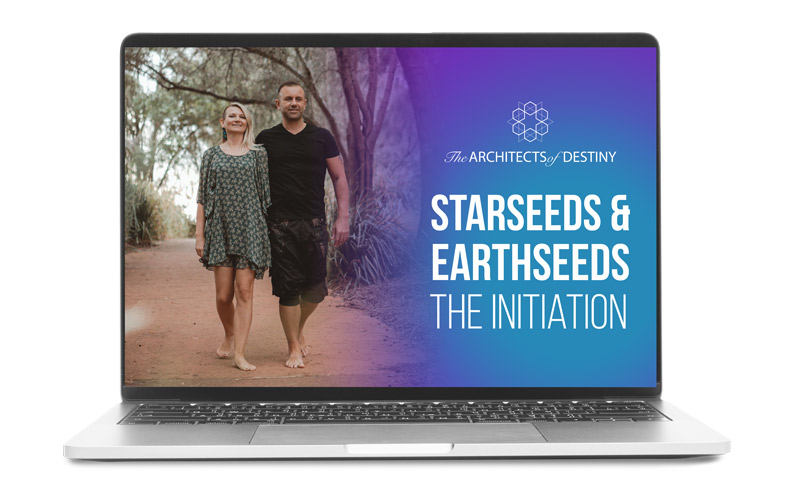 SESSION 1
Opening Ceremony
Experience the circle of protection and initial energetic upgrades from various planetary systems across the galaxies as well as the Lemurians, the Atlanteans and the Mayans
SESSION 2
Starseeds, Earthseeds and Star Races
Learn about energies and civilisations of various Races of Light and Ascended Terrestrial Civilisations of Lemuria and Atlantis. Find out how these energies translate into specific traits of Starseeds & Earthseeds.
SESSION 3
Quantum Connection
How to connect to the Beings of Light and communicate with your Star / Inner Earth Support and distinguish between their various energies.
SESSION 4
Experience Your Soul Family
Guided Exercises to Meet Beings of Light from various planetary systems across the galaxies as well as the Lemurians and the Atlanteans.
SESSION 5
The Starseeds & Earthseeds Mission Training + Activation
How to use your unique coding and higher dimensional consciousness technology to design a life of purpose and fulfilment whilst supporting the ascension of Gaia Mission Ignition Activation - Channelled Light Language Activation
Exclusive BONUS: Workshop Recording
WHILE WATCHING THIS WORKSHOP RECORDINGS