The Spiritual Professional Mastery Suite
Step into Your Soul's Mission and Make it Your Career
Designed by Aeron Lazar and Riya Loveguard
Are you a spiritual being eager to transform lives, but feeling up against the Matrix?
You're an energetic being with a cosmic calling. You're destined for greatness, designed to influence the evolution of consciousness on this planet and impact thousands of lives.
Deprogramming layers of conditioning, you are rediscovering your connection with your authentic self and the infinite energy source within you.
You know you are gifted and you have seen glimpses of your energetic potential.
But you are still asking yourself: How can I embody my spiritual gifts and talents fully? Like, I mean FULL TIME?! How can I tap into the wisdom of the cosmos and leverage it in a way that not only benefits me, but also those I serve?
In the vast and intricate cosmic dance, it's easy to lose sight of your part. But here's the secret: Your role is essential. The Universe has conspired to bring you to this moment. The time has come to step into your power and live your truth.
There is never a perfect moment to start. There is always a perfect moment to start.
When our 3D business went down like a house of cards early in 2020, and Aeron started offering his services as a spiritual practitioner, we were starting from rock bottom.
Here is what we didn't have:
No capital. No brand. No website. No customers. No training courses or certifications under our belt or mentors to guide us in the realm of spirituality.
Here's what we did have:
Aeron's vast consciousness and his own channelled methodology, Riya's talent for Light Languages and vast online business background, our Galactic Guides and access to consciousness technology
From no-names with empty calendars to becoming a sought-after, oversubscribed experts
We were talented and passionate, but certainly not as sought-after as we wished to be.
In those early days, Aeron's calendar was empty and Riya didn't even have the courage to start offering her services.
There was no three-month-long waiting list, nor an influx of messages requesting a session.
But as Aeron dived deeper into his practice and Riya worked strategically and energetically in the background, we Quantum leaped into purpose, abundance and fulfilment.
Aeron's methodology – channelled from the Quantum and therefore totally unique – worked. His clients were experiencing huge shifts in a space of just 90 minutes. Positive reviews started flooding in.
Riya's systems and her well-trained team of virtual assistants made the whole "backstage" and organic marketing work like clockwork. The social media following was growing quickly without any paid advertising.
The tides turned, and within a space of a few short months Aeron was booked for one-on-one sessions 6-12 weeks in advance, and demand for Riya's sessions quickly followed.
A dream we dared not envision had turned into reality.
JOIN THE ARMY OF LIGHTWORKERS
But then, a few months ago, Aeron was strongly guided to stop offering individual sessions and focus on training spiritual practitioners and raising an army of lightworkers. Capable, conscious professionals, able to heal trauma, release karmic loops, liberate ancestral programmes and channel frequency.
Simultaneously, Riya has received guidance to shift her attention from just activating Starseeds & Lightworkers psychic abilities to helping them translate their supernatural abilities & natural talents into successful, soul-aligned businesses. 
We know that you did not come here to suffer. You came here to thrive.
And we are here to lay all our energetic and strategis tools in front of you to help you create ripples of impact whilst enjoying the best that life on Earth has to offer.
Introducing The Spiritual Professional Mastery Suite, a transformative personally tailored journey, including access to four of our flagship courses, as well as one-to-one sessions and individual support, that will empower you to become a sought-after spiritual practitioner.
Crafted with love by Aeron Lazar and Riya Loveguard, this 12-month journey encapsulates powerful Quantum modalities, practical business knowledge, and 1-to-1 support.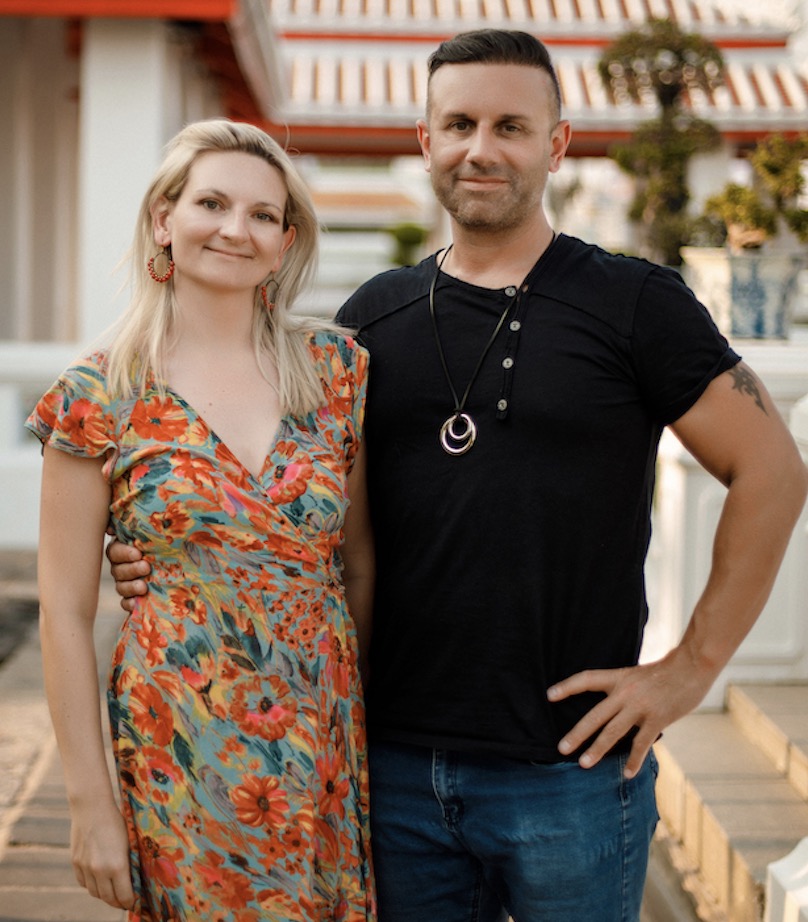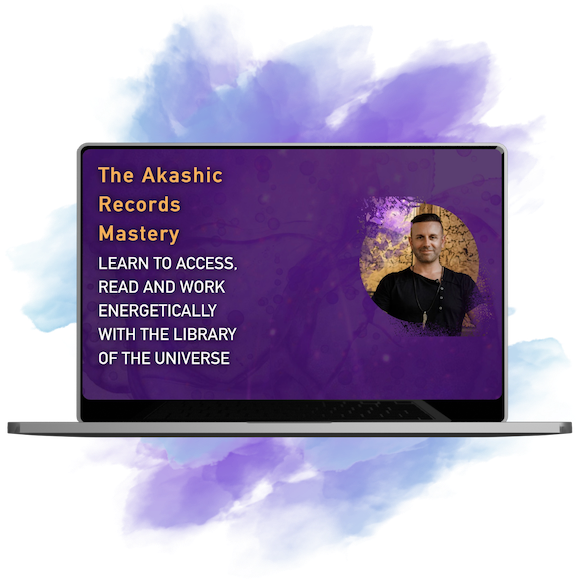 Unlock the Soul's Secrets with The Akashic Mastery Academy by Aeron Lazar
Inside Akashic Mastery Academy. Aeron Lazar, a leading expert in the field, guides you through this comprehensive and practical online program to access and interpret both the terrestrial and Galactic Akashic Records. 
Learn how to identify and remove trauma and karma that may negatively impact your and your clients' life, find out how to tell someone's Starseed origins and read the details of their Soul contract.
Become a proficient akashic practitioner, able to work with different parts of the Akashic Realm, including the Halls of Records, the Karmic Fields of Energy, the Unity Consciousness Field and the Oversoul Template. Experience blissful non-dual states, 12D codes, and Ascension Templates as well as powerful shifts and energetic upgrades as you clear your own Records from distorted energy.
 With 20 practical sessions and activations, this course is your ticket to uplevelling your skills as a spiritual practitioner, capable of finding energetic root causes for any problem your clients may face in the 3D realm.
Accelerate Your Ascension Journey with The Light Language Course by Riya Loveguard
Embark on a journey of personal transformation with the Light Language Course by Riya Loveguard. Riya, a proficient speaker of 20 different light languages, has designed this course to help you activate one or more Light Languages, and use them consciously and intentionally as a tool for transformation, connection, and healing.
This rich and continuously updated course equips you with the ability to channel, transmit and receive Light Technology in the form of Light Languages.
 As your Light Languages unfold, you'll experience powerful shifts and energetic upgrades from Beings of Light  and learn how to use the power and precision of various Light Languages' frequencies in both your personal and professional practice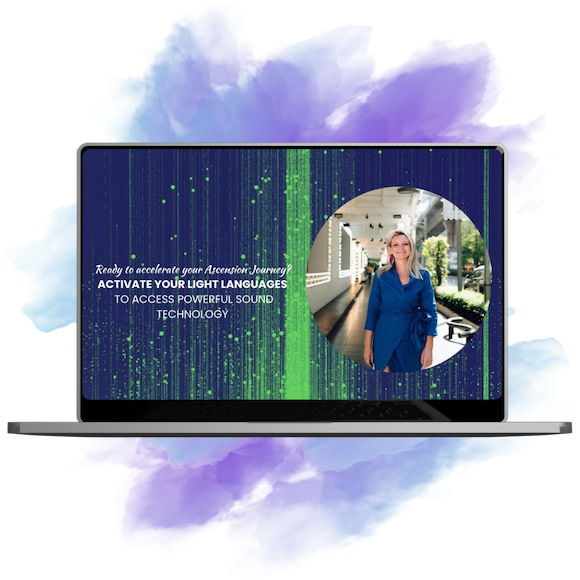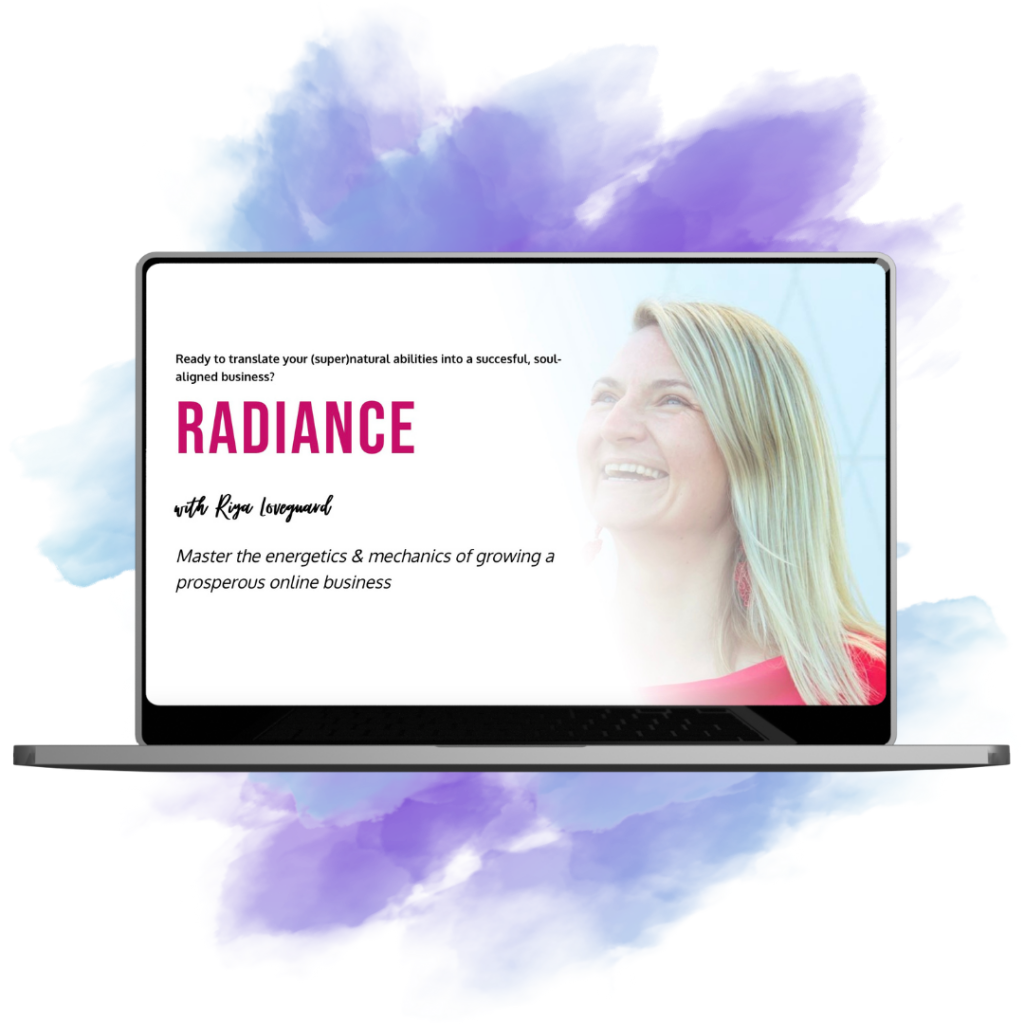 MASTER THE MECHANICS & ENERGETICS OF GROWING A 5D BUSINESS WITH RADIANCE
Radiance is a unique Quantum Business programme, crafted by Riya Loveguard by combining both the mechanics and energetics of building a successful, soul-aligned busines.
Inside Radiance, you will learn how to create, grow and scale business that reflects your unique brand of consciousness. 
In this intense process you will learn to identify and overcome personal and ancestral blocks, develop a supportive business infrastructure, balance strategic planning with intuitive decision-making, and transform your business and money from inside out, beyond mindset.
Immerse Yourself in The Quantum Club
Get exclusive access to 12 months membership in The Quantum Club,  comprehensive, immersive  psychic development and spiritual growth program designed to deepen your connection to the cosmic wisdom of over 12 different Galactic Races.
Join an established, thriving community of like-minded spiritual seekers & Starseeds in the Quantum Club, where you can hone your spiritual abilities through weekly live, interactive lessons, and get access to over 200 hours of channelled activations and teachings jam-packed with cosmic upgrades.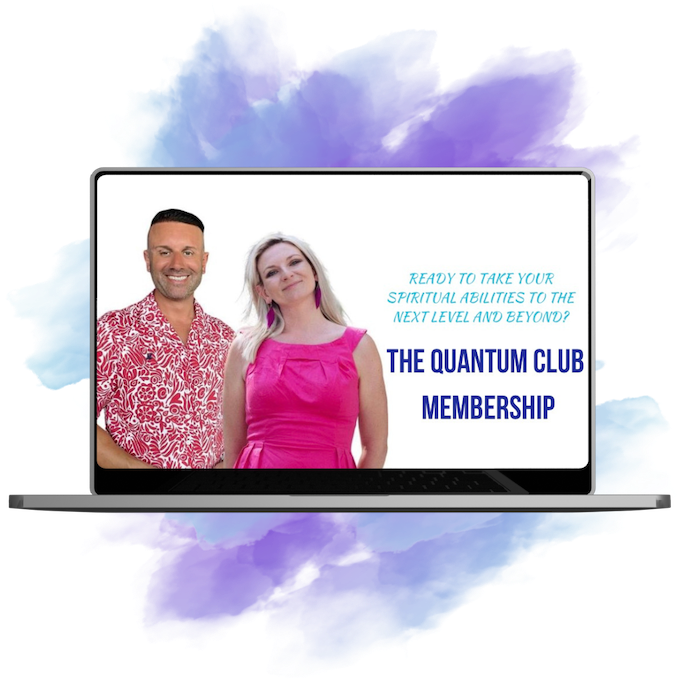 Experience Personalized Guidance and Support
Inside The Spiritual Professional Mastery, you also receive our 1-on-1 support, including 4 individual sessions with Aeron Lazar and 3 sessions with Riya Loveguard. These personal sessions, combined with ongoing Voxer support for twelve months, provide you with guidance and mentorship throughout your spiritual journey.
We know that you did not come here to suffer. You came here to thrive.
And we are here to lay all our energetic and strategis tools in front of you to help you create ripples of impact whilst enjoying the best that life on Earth has to offer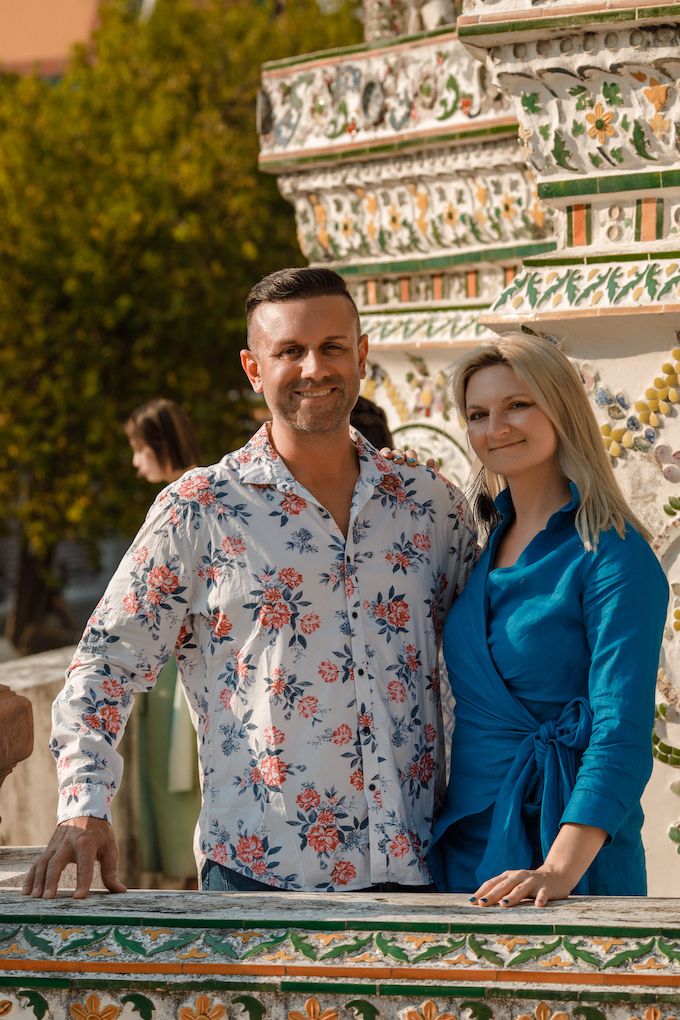 Your Cosmic Journey Begins Today
Are you ready to step into your power and live out your cosmic calling? To begin this journey, book a free enrollment consultation today. To ensure we give you the time and attention you deserve, we require a refundable $222 deposit.
This deposit will be fully refunded if you decide working together is not for you or deducted from the price of the programme – if you decide to go ahead.
What it is liked to work with Aeron and Riya?
Infinite gratitude for the high healing work you provided for me earlier! I honestly feel brand new, deeply healed, rejuvenated and infinitely happy!! It's so blessed that you found your way to doing this sacred calling!
I've just finished the activation! During your activation I felt a warm feeling in my crown and heart chakra. I also felt very connected during the second light language and got goosebumps. I normally see colours during meditation (often indigo) when using the last light language I saw bright pulsing red and orange. Once the activation was finished I felt heavy and full if that makes sense and lost the feeling of needing to speak.
Just wanted to say thanks again for today's session and removing the blocks for me, it was exactly what I needed and I feel better already.

It was fascinating to know more about my previous life on Arcturus and to know my purpose and why I came here too.

Now my field is cleared I really want to activate my abilities and be able to do the things that you do!
Thank you with all my heart, Aeron and Riya! It was so hard to live in that way, with all these heaviness inside of me… You saved me!!! Thank you!!!!! For the First Time in my Life i know that I am safe. I apresciate a lot your energy which come from the Beings of light and I know I was waiting for so long for this exactly!!

I will take time for me to integrate it now .. but believe me 10 hours later(our session) I think I've finally found a job for me, with the right people!
I appreciate everything given to me today during our session! I also just completed the Artcurian Codes of Inner Healing and found it to be so helpful. I felt strong sensation through upper body, out through my hands.  I could feel something/energy moving.  I found this session to be so helpful. I appreciate speaking with you today and thanks for getting your teaching/healing out into the world.
Thank you for today's session.  You are truly gifted and I am grateful for all that you did for me today. I have had this annoying pain in my inner left leg near my hip.  Each day it was getting worse when I sat, I always felt like I needed to stretch my leg.  After today's energy work with you, it is gone.  I can sit in my chair at my desk pain free.  I could feel it leaving thru my stomach and coming out.  Wow, it feels good to sit and work with no annoying pain on my left side. Again, thank you.
Riya Loveguard It's an absolutely life changing program recommended for everyone!!! Strap yourself in and get ready!!! It's all so powerful, moving, transitioning and uplifting in every way!!!
I was drawn to Riya because of her warm, down to earth manner, her honesty and humour but most of all her practical approach. These resonated with me and the session lived up to all of that on a one to one basis. As a result of the work we did together I released programming and ancestral energies concerning how I relate to success and income. In particular, fears around how I am perceived by others, the impact on my relationships with them and how that manifested for me personally and was holding me back. In other words, judgement. The result was strengthening my own identity and my soul purpose; forging a soul connection with my business/income; releasing self doubt, shame and a deep seated fear of speaking my truth. I am now motivated, enthusiastic and feel a sense of liberation. I feel excited about the future and using my gifts to help others without fear or shame. A website is underway, new tech based contacts have arrived to help – here we go! I'd recommend Riya's sessions to anybody that is feeling stuck about what they dream to do and why it isn't their current reality. Anybody that doesn't have an open, free flowing, fullfilling relationship with money. Anybody that wants a kindly, loving, soul centered approach combined with wisdom, experience and practical advice
After our first session I had three days only drinking water as I felt I needed it. After that I experienced big shifting, I saw how I came to Earth, my mission. I went so deep, I could see how Starseeds come to Earth. My fears went away. I have so much energy! I finally started preparing content for my business and two clients booked my services, out of nowhere, without advertising. I'm so grateful. It was amazing. In the second session,s I started speaking the Arcturian Light Language during the session, I could feel so much energy coming through my mouth, like never before.
I just wanted to express my gratitude for our sessions. I love working with you, I really appreciate your spiritual knowledge and the precision with which you work. I have studied for many years with various teachers, but nobody has ever shown me how to work with energy. with so much precision and detail. I also like how practical you are and how you bring balance of energy and strategy to the business. I really like your style. I have just finished the activation you sent me after the session and I feel incredible. I can see how I can utilise my social media channels more effectively and how to make my offer more visible. Thank you so much for your insight and advice.
I can't thank you enough. Before today I didn't have that clarity. I did not have the ability to see how everything I've done in my corporate career will help me with my mission. I thought I had to shift into something completely different. But it's about applying everything I've learnt over the last 20 years. That makes me super happy because I can see how it will work. I know I'm on the right track now. The clarity of my vision gets me pumped up.
You give me confidence again in who I am, Riya! I'd lost so much faith in myself and been so confused with everything, since my awakening and complete life shake up but it makes so much sense when you explained it in our sessions as my Dragon Starseeds traits. You saw all my strengths and my big heart and the light I am here to shine. Means so much to me that you understand me so well!
"I felt so much lighter after the session and right. Now i am happy and easy going. In other words "I feel great", not even tired. Do you know what's funny? Since this afternoon i don't think one time about anything from the past. It somehow faded AWAY!"
Within two days after the session with Aeron there was a new found bounce in my step and sparkle in my perception. I felt powerful career vibes come back online. My energy has been potent! I've been more confident and as a side note I actually saw what I think was my own aura for the first time. To say the least, that dose of energy and protection was seriously magical.
Before the session I was a bit anxious and also excited to see what would be unveiled. During the session I released an agreement I made from a previous lifetime that blocked my spiritual gifts, especially my sight, due to the fact it was not safe. I feel my third eye is opening again and I'm bringing back my joy. In addition, I released some beliefs around relationships in this lifetime. I embraced my complete worthiness for an amazing relationship in that lifetime. I would recommend anyone who is feeling a block in their connection to their spiritual gifts to go to Aeron. He is an amazing healing facilitator!
I felt both nervous and excited before the session. I really enjoyed meeting Aeron and appreciated how sensitive and caring he was about the process and my feelings. He created a very safe space to be open and honest. Now I feel confident that I'm on the right track with my spiritual development.
My knees and my throat were giving me trouble so I contacted Aeron. It turned out it was connected to some burden and trouble from the past life. When I gave Aeron the permission to go to my Akashic Records and karmic, he found the root of the problem. I felt this gentle physical experience right through the session and I felt so much relief! I highly recomand his help and support if you are looking for a permanent solution for your problems.
Frequently Asked Questions