Your Energetic Gameplan to Thrive in 2023
During this free event you will:
Reading timelines in The Quantum Field, channelling and anchoring higher frequencies and working with energy is not separate from the practicalities of life in the third dimension.

Using insights and upgrades from Galactic Beings and energetic tools helped us navigate the last three years and expand into a life of greater freedom, abundance and service – despite the global agenda, omnipresent fear and mounting restrictions.

We have a deep conviction that where spiritual insight and higher dimensional intelligence meets strategic planning and preparation, we can truly navigate even the choppiest waters towards victory.
"If you know the enemy and know yourself, your victory will not stand in doubt; if you know Heaven and know Earth, you may make your victory complete." Sun Tzu, The Art of War
The famous general Sun Tzu, the author of The Art of War, was not just a military man. He was also highly skilled in the use of Qi Men Dun Jia, an ancient Chinese art of divination. Looking beyond the physical realm, reading and harnessing energy was the secret sauce to his strategic planning.
We are not going to share with you secret formulas of Chinese masters to predict the future. We are going to show you how to shift timelines so you can create your future and co-create the New Earth in the most expansive way.
We will share with you the Expansion Codes from our Galactic Guides so you can develop your energetic development gameplan, become invincible and thrive, regardless of collective circumstances.
Meet The Architects of Destiny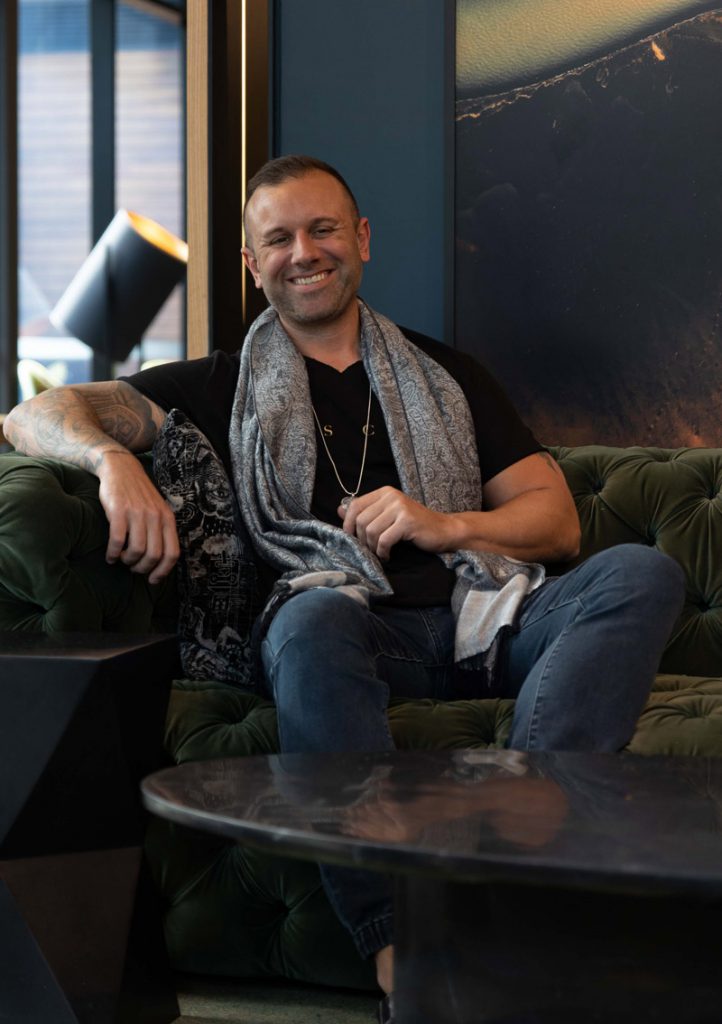 Spiritual Guide & Multidimensional Psychic
Aeron Lazar is a Multi-dimensional Psychic, an Akashic Records Expert, a Channel to Galactic Light Beings, an Energy Worker, or to sum it all up: a Modern-Day Wizard!
Aeron works with consciousness and invisible energy to help his clients unlock the full flow of abundance, vitality, love and creativity that translates into immediate, profound shifts in their physical reality. He also teaches his students how to do what he does.
Aeron Lazar's work is complex, thorough and utterly transformative, but his methodology is simple and 100% channelled in from the Quantum Field, his Higher Self and his Galactic Guides.
Aeron Lazar knows the Akashic Realm like the back of his hand as he spends most days working inside his clients' Akashic Records.
Aeron also uses his psychic abilities to channel energy and information from Galactic Beings of Light from higher dimensions such as the Arcturians, the Sirians, the Pleiadians, the Orions, the Lyrans, the Andromedans, The Galactic Federation and many more!
Starseed & Light Language Activator
Riya Loveguard is a spiritual activator, energy worker and a 5D business strategist and coach.
Riya is renowned as the "Galactic Linguist," since she has the rare ability to channel multiple Galactic Light Languages (and counting) and activate the same skill in her students. Riya also speaks languages of forgotten human cultures like Lemuria and Atlantis or the Mayan Empire.
Riya's ability to channel Light Languages gives her access to the powerful codes of highly evolved Galactic Civlisations such as the Arcturians, the Pleiadians, the Sirians and the Lyrans.
Riya employs these energy frequencies, as well as other Quantum tools and modalities, to assist New Earth leaders in developing profitable, long-term, and meaningful business solutions and financial affluence that reconciles entrepreneurship with spirituality.Riya also uses her extensive expertise operating both online and offline businesses to assist entrepreneurs and spiritual practitioners alike in developing strategies that allow them to live the life of their dreams by embracing their divinely-given abilities.